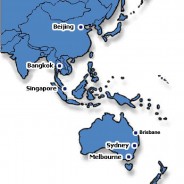 Sometimes, well … most of the time actually, I'm so busy looking into the future for Logistics Bureau and all our spin-off companies, as well as being up to my eyes in the present day-to-day, that I forget to take those golden moments of reflection that every entrepreneur (logistics consultant or not) has a right to enjoy. However a situation just a few weeks ago gave me worthwhile cause to do just that. Looking Back—But Only for a Moment It was only after the web conference that it dawned on me. There we were; my three senior management...
read more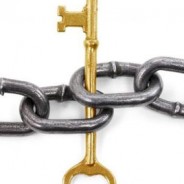 The last few years have provided a number of opportunities (if that's the best expression) to test what happens when disaster strikes at the heart of just one link in today's convoluted supply chains. Flooding in Thailand, the Japanese earthquake and tsunami, and a number of other disasters left companies across the world struggling to make products available to their customers and remain profitable. With that in mind, does your company have adequate supply chain insurance to cover against all eventualities? How Much Supply Chain Insurance is enough? Of course there might always be circumstances in which...
read more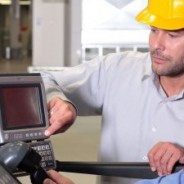 There's a "ber" in the month, which means that for some, the festive season has arrived. Certainly in supply chain circles, it's time to start anticipating the seasonal uplift in throughput and making plans to meet the extra demand. If this will be your first Christmas in a supply chain management role or you just need some ideas to avoid being caught out by the seasonal flood of orders, the following five tips for handling seasonal supply chain peaks should help you to plan ahead more effectively. 1. Extend your DC storage boundaries Exceeding the standard capacity...
read more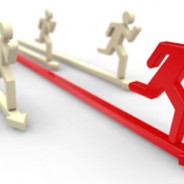 As you may be aware, a large part of what we do at Logistics Bureau Group is helping supply chain and logistics companies improve their business through our consulting services. That means that since The Logistics Bureau was launched back in 1997, we've had plenty of practice in understanding the customers who call on us for assistance. As one who has made a career from matching consulting specialists to customers, I ought to be able to offer some guidance to you, the prospective customer; whether you are looking for a logistics consultant right now, or will be...
read more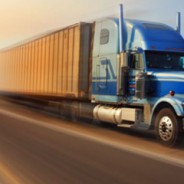 Australia is a country famous for uniqueness … Kangaroos, wallabies, Duck-Billed whatchamacallits—the list goes on. In road transport legislation too, we have a set of regulations which while not totally unique, are not yet adopted on a widespread basis around the rest of the world. I say not yet … but I believe the time will come when the "chain of responsibility" concept becomes adopted in many western nations. In fact, COR legislation was recommended to the United States Congress in 2014 and is currently under consideration. Back at home, knowing your place in the chain of...
read more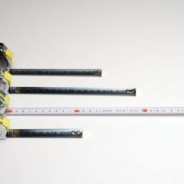 As you may be aware, one of the businesses in the Logistics Bureau Group is Benchmarking Success, a company dedicated to helping supply chain enterprises to benchmark and measure performance. We founded the company because the complexity of increasingly global supply chains can make it challenging to keep a pulse on performance. Quite simply, we wanted to make that task simpler for our clients. Just to illustrate how even a single supply chain component needs a set of relevant and meaningful key performance indicators to provide visibility for managers, I thought I'd share a brief insight into...
read more