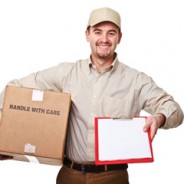 As more and more consumers turn to ecommerce and retailers scramble to compete for the attention of online shoppers, home delivery services are becoming a service differentiator across most retail sectors. If your company offers home delivery for the "last mile" in your supply chain, you probably provide a standard shipping option and a premium-priced, "express" service, which may include parcel tracking for your customers to keep an eye on their orders. Certainly that's the typical home distribution model—giving consumers two options: low speed or traceability packaged with high-speed delivery. But what matters most to retail consumers who buy...
read more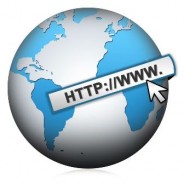 While the Internet of Things is still in the early stages of transition from concept to reality, you should be in no doubt as to its potential for reshaping the way supply chains operate. From manufacturing, through transportation, warehousing, logistics and distribution, the Internet of Things in supply chain will leave no corner of the field unaffected. The Benefits of a Supply Chain Internet of Things When the Internet of Things in supply chain really begins to gather momentum, the ability to leverage automation will be vastly enhanced. Robotic equipment in manufacturing will become smarter, for example and...
read more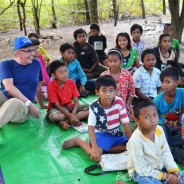 Now we can really impact Lives together. For anyone who knows the Logistics Bureau Group, you'll know that helping those in need is an important part of our every day business. Many people have asked me recently how the program works and how they can get involved.  Well now you can! I've selected 5 worthy causes below, that you might like to give to.  And maybe we'll change them from time to time? Take a look.  See how a really small gift can make a huge impact! And in case you are wondering, every single cent goes to the...
read more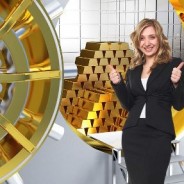 The Supply Chain Benchmarking Vault is Open! Via our Supply Chain Benchmarking Business, Benchmarking Success, we've been benchmarking Supply Chain and Logistics for almost 20 years.  In that time we've benchmarked close to 1,000 Supply Chains across most industries. This Benchmarking database is a veritable Gold Mine, because it's used to compare the performance of our client's businesses, against a comparable set of similar organisations. I'm sure you can see the value of that!  This data, allows you to see where your key performance gaps are, compared to others in your industry.  It provides a great focus, motivation and clear...
read more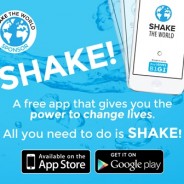 As a B1G1 partner, we're a proud sponsor of the #ShakeTheWorld App – shake your phone, and water flows to people in need! shaketheworld.me@B1G1 For Apple For Android Read more about our Charity work and how YOU can help, at zero cost, check out: Logistics Bureau: Thanks a Million Best Regards Rob O'Byrne Email or +61 417 417...
read more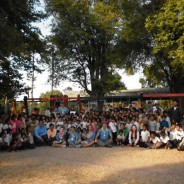 I'm not sure if you know this, but helping people is what gets us out of bed each day at the Logistics Bureau Group. The obvious part, is through our consulting and education businesses. But the less obvious, and really great part, is helping those in need.  Let me explain how it works.  It's quite simple really. Our wonderful clients come to us for a range of services.  Once they pay for those services, we give a proportion of our income to worthy causes all around the World.  We manage this through a fantastic organisation called B1G1. Buy One...
read more