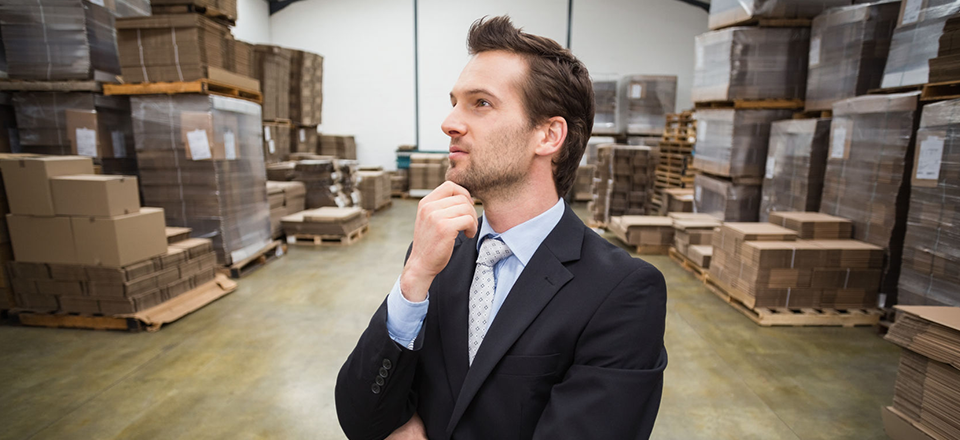 New Year is traditionally a time both to look back at what has gone on, and to anticipate what the coming 12 months will bring. In logistics especially though, it's always wise to keep a keen eye on the future horizon, so I thought I'd put together a few lines on something that might just crop up … or rather "pop up" on your supply chain innovation radar during the year to come.
"Pop-up fulfillment" is the catchy, if unoriginal term (borrowed as it probably is from the retail "pop-up store" concept) for the use of third-party warehouse (and perhaps logistics) assets to service a seasonal or similar short-term need for inventory storage and transportation.
Pop Up Fulfillment: The Uberisation of Warehousing?
The concept of short-term inventory storage is nothing new. With the staggering growth in ecommerce though, and the need for supply chains to compete more effectively (for example by putting inventory as close to end-customers as possible) it is being utilised in a more dynamic way by companies prepared to break with warehousing convention.
As innovative shippers lock onto the pop up idea, equally innovative service and software providers are ready to capitalise on the demand for warehouse real estate.
Take U.S. based warehouse marketplace, FLEXE for example. The FLEXE platform has been likened to an AirBnB for warehouse space, since it connects shippers needing short-term space (with no strings) with companies looking to utilise excess warehouse capacity.
3 Ideal Uses for Pop-up Fulfillment
Aside from the FLEXE offering in the United States, it's not too easy to see how or where the market for on-demand warehousing will be serviced, but given the evident gap that it fills, the concept is likely to spread globally.
It's certainly not inconceivable that pop-up fulfillment will be accessible for your company (should you need it) before 2017 draws to a close.
Why would you need it? Well, there are at least three possible ways a logistics operation can make use of a pop-up warehouse or fulfillment centre:
1: A solution for seasonality: This can work in one of two ways. If demand for your products typically spikes significantly at certain times of the year, you can "pop up" one or more warehouses to accommodate your inventory build.
This can be especially useful for putting your inventory closer to customer concentrations, thereby improving availability and ensuring customers get their orders delivered quickly (if speed is a feature of your service offer)
On the other hand, if you work with a lot of products which are highly seasonal (think fireworks, Christmas decorations, seasonal sporting goods for example) renting out short-term space can be a great way to make revenue from your excess warehouse capacity during the "off" seasons.
2: As a solution for returns: It's becoming ever more important to create efficiencies in the reverse supply chain, especially in commercial sectors such as apparel, and in online fulfillment operations. Pop-up storage can be a really useful way to experiment with the flow of returns from customers, without committing to long-term warehouse leasing.
3. Improving last mile performance: The e-commerce explosion is fuelling an increasing demand for fast order-fulfillment among consumers, with next-day and even same-day delivery set to become a standard expectation.
Whether your company has its own last-mile logistics operation or utilises parcel carriers, pop-up fulfillment centres can be used to place inventory close to customers or perhaps serve as local flow-through or cross-dock points.
A Shift in Warehouse Thinking for 2017?
Inventory reduction has been a primary supply chain focus for a number of years now, but it's possible that the landscape is changing, at least for companies that directly serve the consumer.
It's hard to be as lean as an alley cat when consumers want goods brought to their doorsteps on the day they place their orders.
Pop-up fulfillment can at least reduce the capital investment needed to add inventory storage locations to a network. It can also enable storage capacity to be flexed dynamically, perhaps in alignment with sales forecasts and marketing initiatives.
Will providers like FLEXE spark a change in the way shippers think about warehousing and last-mile logistics? Time will tell, but pop-up fulfillment is surely catching on, making it a supply chain trend to keep tabs on in 2017.